21 Sep

Enersys TPPL batteries
Enersys TPPL batteries: the best combination of operating cost and quality.
Enersys offers a whole range of TPPL technology batteries for different operating conditions. The data is shown in the table below. The usual Pb-Ca-Sn Genesis batteries are shown for comparison.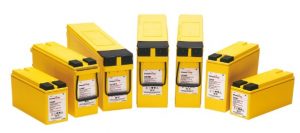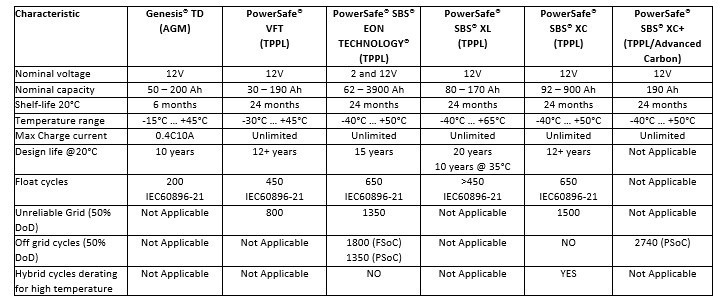 TPPL technology batteries are recognized worldwide for their quality and worry-free use in Telecom applications. The reputation of TPPL batteries for long service life, together with excellent high-rate performance, also makes it ideal for high integrity, high specification UPS systems.
These batteries deliver superior performance while occupying less space than conventional standby power batteries. A range of compact designs, suitable for 19", 23" and ETSI racking, provides users with the benefit of increased energy density. With all electrical connections at the front, installation and inspection are both quicker and easier. Thanks to technology, TPPL allows fast charge acceptance capability.
What is TPPL?
TPPL is a state-of-the-art manufacturing platform from EnerSys.
TPPL stands for Thin Plate Pure Lead. This is a technology, based on using more pure lead and thinner plates than competition in general. Which means more power. It is said that TPPL provides the highest power efficiency in the market. Plates made of pure lead do not corrode as fast as conventional Pb-Ca-Sn plates. Pb-Ca-Sn is widespread because it allows for higher capacity at the same material consumption, sacrificing reliability, long storage time without loading, and overall lifetime.
Some most important features achieved by using TPPL technology:
Faster recharge capability, up to 1C in some cases.
 Suited for use in unreliable grid applications with low risk of partial state of charge operation.
Cycle claims for typical grid assist and unreliable grid application with low risk of partial state of charge (PSoC) operation.
High volumetric and gravimetric energy density.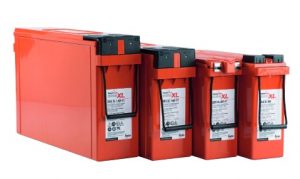 Construction and its advantages
Pure lead grid design to prolong service life and enhance corrosion resistance.
Separators in low resistance microporous glass fibre. The electrolyte is absorbed within this material, preventing acid spills in case of accidental damage.
Containers and lids in flame retardant ABS material, highly resistant to shocks and vibrations.
Terminal with brass insert for maximum conductivity and with high compression grommet for long life.
Self-regulating pressure relief valve prevents ingress of atmospheric oxygen.
Flame arrestors built into each bloc for increased operational safety.
Key benefits of using TPPL batteries:
Faster recharge capability, no need to limit charging current.
The "Very Long battery Life" matches the design life cycle of the power system. It is not necessary to replace the batteries during the operation of the system.
The planned battery life and degradation are in line with specifications and expectations.
TPPL technology allows superior recovery from abusive over-discharge.
A big plus for standby applications is also that TPPL batteries can be charged without charging current limitations. It is an important fact when talking about the quick readiness of backup systems for the next power outage.
Generator efficiency. Faster recharge time means better working conditions for generators, less working hours and maintenance. In emergency situations it is possible to use the same generator on multiple sites.
Installation benefits
Long shelf life – 24 months at 20°C, is gained by TPPL technology. Even after two years of storage the voltage levels are still good.
Monoblocs are designed for installations in cabinets or on stands, close to the point of use. A separate battery room is not necessary.
Can be installed in any orientation except inverted.
Front terminal connections for fast and easy installation and maintenance.
Faster recharge capability
Wide operating temperature range. Harsh environment endurance.
Purchase, warranty, support and traceability.
Availability of all necessary documentation, support, various calculators (to select the correct battery model according to your requirements) and data reliability.
Fast deliveries.
Warranty – up to 5 years.
The time of production and serial number are marked on each block with accuracy of a week.
Standards and quality.
Batteries must be installed in accordance with the IEC 62485-2 standard and national regulations.
Classified as "Very Long Life" (> 12 years) according to the Eurobat Guide 2015.
Classified as non-spillable battery and approved as non-hazardous cargo for land, sea and air transportation in accordance with the requirements of ADR / RID, IMDG and IATA respectively.
Designed to be compliant with international standard IEC 60896-21/22.
UL94 V-0 flame retardant containers and lids are made of PC/ABS material which is highly resistant to elevated temperatures, shocks and vibrations.
Manufactured in accordance with ISO 9001, ISO 14001 and OHSAS 18001 quality systems.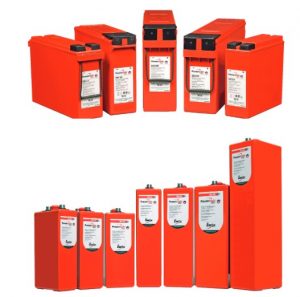 Worry-free operation
TPPL batteries are designed for operation in a reliable grid, for grid assist and also in an unreliable grid (where low risk of partial state of charge exists). Can be used in high performance, but also low rate long life float applications.
Please see the table below.