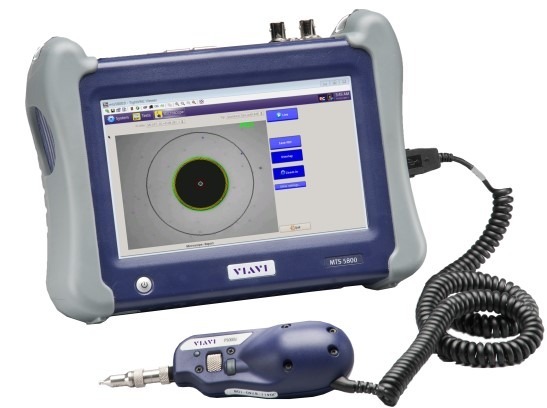 20 Jan

How to Choose Fibre Optic Microscopes

There are many different types of fibre optic microscopes – here are a few points to keep in mind when choosing a fibre optic microscope.

Here we are talking about videoscopes used for assuring compliance with IEC 61300-3-35 standard for various Telecom and Datacom connectors, for fibres with cladding diameter of 125 µm. IEC 61300-3-35 is the worldwide industry standard used to ensure quality of fibre optic connections. Also various ANSI/TIA standards are referring to above mentioned IEC 61300-3-35.

Modern fibre optic microscope can be considerable investment, so it's worth to make sure you do your selection right. There are few thing you need to keep eye on: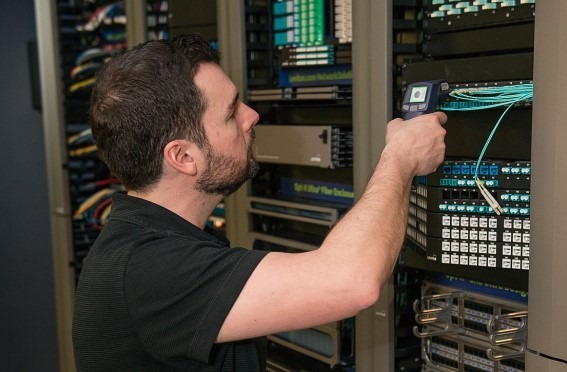 Optical vs. electronic microscope
Optical microscopes are cheap and reliable, but missing many critical features. With optical microscope it's risky to check live fibres (as many of them don't have filters), there is absolutely no automation and evaluation of cleanness needs enormous experiences. These are more suitable for patch-cord checking in laboratory like environment.
Electronic microscopes are usually capable to reach narrow spaces and include ability to automate the test results. Operator doesn't need to be highly qualified, the machine itself qualifies the sufficient cleanness.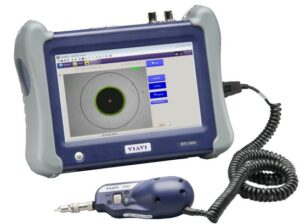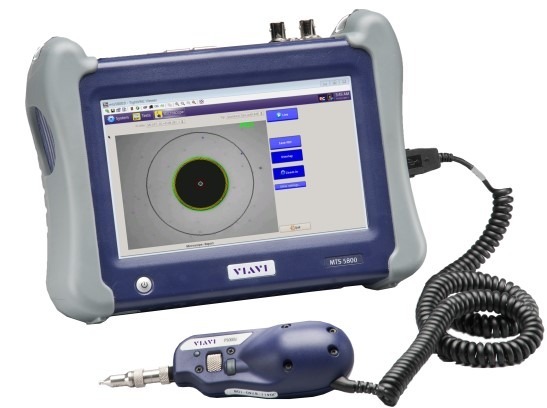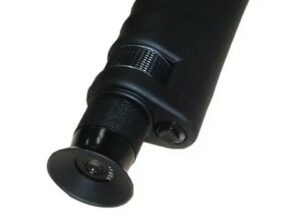 Feature set and automation
Modern fibre optic microscopes should have at least following options:
Dual zoom x 200/400.  400x zoom is needed if you work with SM connectors. Also very small particles have to be identified. 200x zoom is needed to get good overall picture of the ferrule end-face.
Automatic Pass/Fail analysis according IEC standard and user defined settings. Until your technician is  not a professor, it's easier for machine to decide if the compliance is met or not.
Auto-centre. It is too challenging to centre manually with 9µm precision.
Certification reports. It's best practice to secure your work and make sure that everything is done correctly according industry standards. It's equally important to have the reports in some common file format to use these later in your documentation. Using unique proprietary formats can be costly.
Compatibility with mobile devices. In many cases you need to inspect connections in narrow, uncomfortable places. To have your mobile phone as microscope screen is kind of must.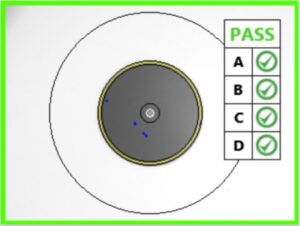 Large selection of inspection tips and adapters
Limited selection of  inspection tips makes your investment insecure.
Make sure that the microscope has at least most common inspection tips for connectors and bulkhead adapters like
SC, LC, FC (and their APC versions)
ST and E2000
Long reach tips (at least 4cm) for checking LC quad bulkhead adapters without removing neighbouring cables from the adapter
Whatever connectors you might come across in the next five years. MU, CS, MPO/MTP, etc?
It is also important to understand, if you can use these tips with only certain microscope, or are they interchangeable across product line.
Respected manufacturers have hundreds of different tips available. Also for rarely used connectors and special applications.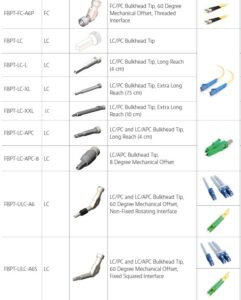 Additional features to consider
Autofocus. Specially handy in hard to reach places.
Two microscope ports to check cable connector and bulkhead adaptor without need to change the tip every time.
USB connectivity. In some places all radio usage is prohibited.
Recording, naming and recalling test results on the device screen and saving these to PC in common formats like JPEG, PNG, HTML, PDF etc.
Inbuilt display, or touchscreen. Will allow to use microscope completely stand-alone.
Automatic side winding for ribbon cable connectors. Can speed things up a lot.
Overall speed of checking procedure. Can vary a lot from microscope to microscope.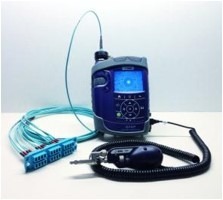 Inspect before you connect