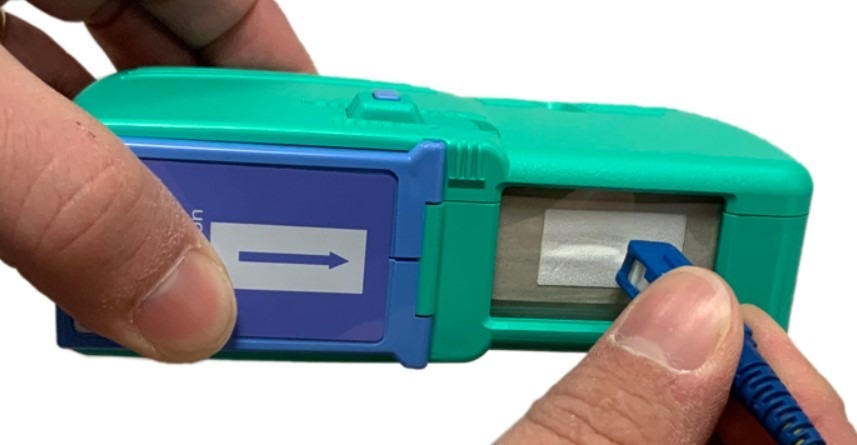 23 Jan

How to Clean Fibre Optic Connectors

Clean connectors are essential for trouble free fibre optic connectivity.

According to Fiber Optic Association many technicians were aware of the importance of cleaning already decades ago. Unfortunately their methods of cleaning were completely wrong, at least by modern knowledge.
Fibre Optics Cleaning Best Practices
The fibre optic connector is dirty and does not pass the microscope IEC 61300-3-35 test? How to clean it?
Very simple:
Make sure that you clean and check both sides ( connector and adapter) of the connection
You dry clean and check again. If the test passes you can plug it in, if not then
You do a wet cleaning, then a dry cleaning and check with the IEC 61300-3-35 test. This step must be repeated until the  is clean. It is important that the end face is always dry cleaned before measurement.
If it doesn't clean, it's the wrong cleaner or a poor quality product. There are polishing cracks, adhesive residues, broken fibre ends, etc. Despite the certificate included, not all connectors are 100% factory tested.
Dry cleaning of the fibre optic connector
There are lot of handy and not so handy tools available on the market. To get things done you don't need them all. In most cases it's totally enough to have one of following setup
This is probably best tool to clean connector ferrule. To reach mating ferrule inside the adapter you need to have adaptor cleaning sticks. This makes it bit uncomfortable, but the result is always best.
There are similar looking products from other manufacturers as well, but by many technicians the NTT-AT one has best overall properties. It's removing dirt well and doesn't produce static electricity.
This is probably most comfortable solution on the market. With One-Click Cleaners ™ its possible to clean both ferrules – the ones on the connector and adapter.  It can be also extended to reach dense places. Original ones are produced by Fujikura for already more then decade, and are proven to be bit better then competition. Cloth has optimal properties for dirt removal, it will not break and head has dual action.
Cletop Cleaners
One-Click Cleaners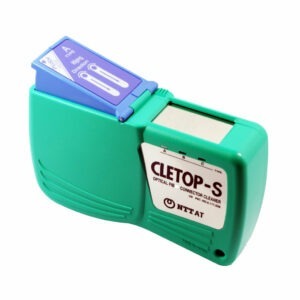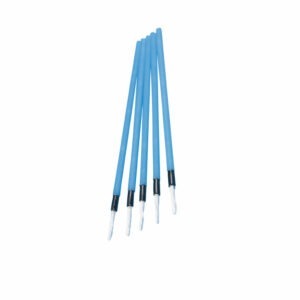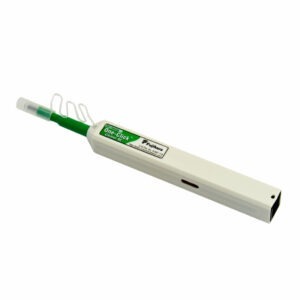 Wet cleaning of the fibre optic connector
There is almost endless selection of products available on the market. Wet and clean wipes, derbis destroyer pens, different sprays etc. Yes, there are niches for all of them but for everyday use you need just
Alcohol dispenser with 99% purity isopropanol
Lint free lens paper for optics
Cleaning sticks to reach adapters
Most of cleaning can be done with just a paper and isopropyl alcohol.
Cleaning products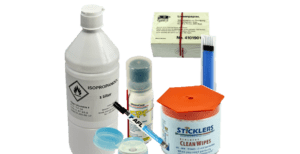 To learn best practices, please do not hesitate to participate in one of our fibre optic trainings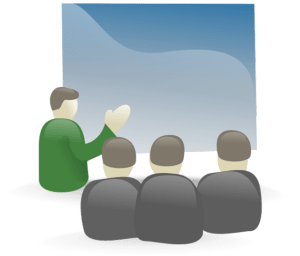 Inspect before you connect